Help us to give the 52 children at Foyer Sainte Chrétienne in Epernay an unforgettable Christmas.
The Project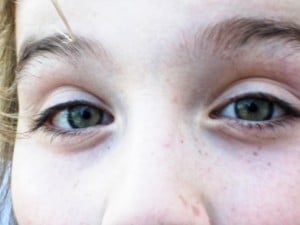 The Foyer Sainte Chrétienne is a children's' home situated in Epernay, the capital of Champagne. There are 52 children between 4 and 21 years who come from difficult circumstances, mostly situations such as family violence, conflicts or problems with their parents.
The second branch of the organization, Plume, also hosts 5 teenage mothers and their babies before birth and after birth. In total the organization hosts more than 60 children and teenagers, from birth until their young adult years in an environment where they feel welcome, protected and trust in order to develop themselves and grow.
The level of difficulty that these children come from prevent them from returning to their families for Christmas. 2020 has in particular been a difficult year marked by Covid-19 with two lockdowns in France, especially for these children. Our project wishes to give them an amazing and unforgettable Christmas.
Thanks to your help, we would like to give these children bikes and music instruments for Christmas.
If you live in France : Si vous habitez en France, sachez que le Foyer Sainte Chrétienne est géré par l'association Vivre et devenir, reconnue d'utilité publique depuis 1920. A ce titre l'association Vivre et devenir vous enverra un reçu fiscal, qui vous donnera droit à une déduction fiscale de 66% sur votre impôt sur le revenu si vous êtes un particulier et à 60% de réduction sur votre impôt sur les sociétés si vous êtes une entreprise. 
The Origins of the Project
This project is born thanks to the initiative taken by Johanna Bergsborn Bertilsson, a young Swede who's been living in France for 5 years and works for a Champagne House. Johanna wished to start this fund raising by help from her family, friends and network to help the children at Foyer Sainte Chrétienne. She contacted the association Vivre et devenir, which manages the children's' home to know how she could be useful and help the children and teenagers to have a magic Christmas.
Where will your money go ?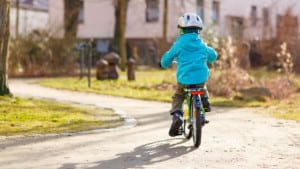 20 Bikes
A part of he raised money will be used to buy bikes. As we've explained, Veronique Degorre, Director of the Foyer Saint Chrétienne »The children love riding bike, but we don't have enough bikes at the Home. We would love to have bikes for the younger children to teach them how to ride a bike and also for the older ones so they can move around by bike to go to school
The funds raised will be used to buy:
10 bikes for the children aged 5-8 years
10 bikes for the children & teenagers aged 8-21 years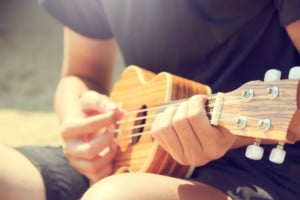 15 ukuleles
This project will also fund the purchase of instruments for the Home. We would like to buy 15 ukuleles, a kind of small guitars. « The music is another way for our children to express themselves, as they've been through very difficult situations. Music will help them express their sensibility and their emotions, but also to have fun. We would love to teach them ukulele, an instrument that you can learn easily and which is  adapted for the older as well as the younger ones"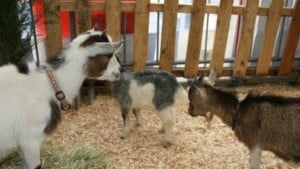 Create an educational mini-farm for the children
The campaign launched by Johanna Bergsborn Bertilsson has generated such an outpouring of solidarity, that we want to go even further and, thanks to your donations, create an educational mini-farm at Sainte Chrétienne.We would like to build a henhouse, have two goats and a donkey.According to Véronique Degorre, director of the Foyer Sainte Chrétienne: "Children ask us all the time to have animals at the center.The farm will allow us to work on the notions of taking care of others and of oneself.It will also have a goal of ecological awareness to the cycles of life and nature. »
The team
Johanna Bergsborn Bertilsson – Young woman, who worked for a champagne house and would like to engage her network to give the children at Foyer Sainte Chrétienne an amazing christmas
Véronique Degorre – Director of Sainte Chrétienne –
Viviane Tronel –Director for communication and fundrasing at the organisation Vivre et devenir, Manager for Foyer Sainte Chrétienne
I want to donate  – Click here to go to the secure payment gateway
For any further information about this project, please contact us at  v.tronel@vivre-devenir.fr